Physicians, researchers, and educators focused on learning more about osteogenesis imperfecta and developing new and better treatments to improve the care of patients with osteogenesis imperfecta.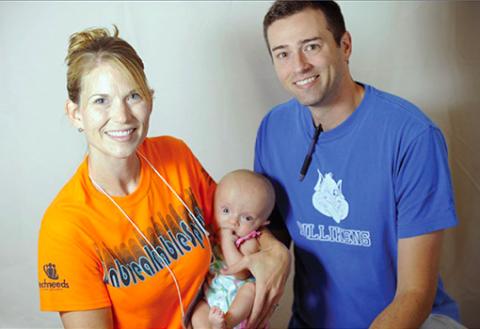 Join One of Our Research Studies
Participants make it possible for researchers to find new treatments, speed diagnosis, and improve the lives of those affected by rare diseases
Find a Study
BBDC Research Update: Longitudinal Study
On September 22, 2022, the OI Foundation was joined by Dr. Reid Sutton (Geneticist at Baylor College of Medicine, Administrative Director and Principal Investigator of the Brittle Bone Disorders Consortium, and member of the OIF Medical Advisory Council and Board of Directors) to discuss the Longitudinal Study of Osteogenesis Imperfecta. This study, also known as the Natural History Study, is the largest research project ever conducted on people with OI. Dr. Sutton discussed the design of the study, its goals, and what researchers have learned so far.
Watch Now
BBDC Research Update: New Medical Treatments
Dr. Brendan Lee (Principal Investigator for the Brittle Bone Disease Consortium) joined the OI Foundation to discuss new drugs being studied to treat osteogenesis imperfecta and the drug development process.
Watch Now